Wheel Loader
---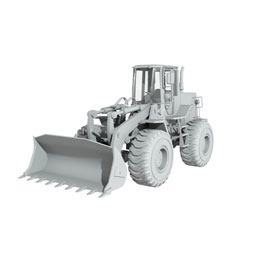 With millions of units sold worldwide, Eaton is well-known as an industry leader for Wheel Loader steering solutions, improving productivity through precise steering and greater operator comfort.
In 2019, we're taking these capabilities further with the launch of our sophisticated new steer-by-wire solution. Enhance machine performance through fast and stable parametric steering, while enabling all hydraulics to be removed from the cab for greater driver comfort. As well as meeting PLD-level safety standards, our approach to steer-by-wire is also flexible and modular. This enables easier integration into your existing systems—letting you meet new market demands more quickly.
Through a series of valve products, we also address the challenges of ensuring bucket and payload ride stability, as well as precise lifting and loading operations. Our CMA Advanced Mobile valves offer outstanding solutions in one intelligent valve that solve the most important issues for Wheel Loader operators, while improving work cycle efficiency through the horsepower management and bucket control.
Additionally, our TFX remote monitoring system provides a comprehensive view into machine location and performance—including efficiency, temperature and overstress for the rental market. This enables you to make data-driven decisions that increase uptime and productivity, while also meeting demands for asset tracking, machine reporting and remote control.
Excavator
---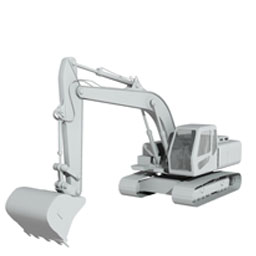 Excavators have multiple services operating simultaneously and need a work circuit that can optimize flow-sharing with a high degree of precision, independent of the load.
Eaton products provide the high pressure and high flow rates needed for load safety and control, or fast and precise movements in the arm. Our CMA Advanced Mobile valves offer a one-valve solution for exceptional machine control and precise bucket movement, enabling faster work cycles and improved fuel economy.
Track and swing drives are also one of our strengths. Our track and swing motors and hydraulic remote controls can be found on today's best-selling excavators. Our complete system approach helps equipment manufacturers optimize machine performance and reduce fuel costs, while improving overall mechanical efficiency.
Our JMF swing drive and JMV track drive motors` optimized design helps reduce power loss, ensure smooth starting or stopping, and improve mechanical efficiency. Our sophisticated new steer-by-wire solutions also deliver far more flexibility than traditional steering systems and can considerably enhance productivity and safety. By enabling crucial advantages like greater cabin comfort, precise task control and safely accelerated operating speeds, we're preparing the way for highly differentiated excavators.
Telehandlers
---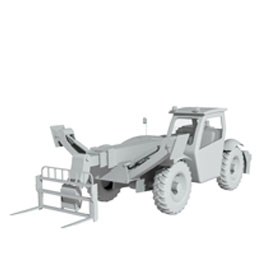 Eaton hydraulic pump and valve solutions meet the crucial requirements for fast and safe operations, precise use of the telescopic function and stable load control in telehandlers.
Our CMA Advanced Mobile valves offer a complete solution in a single valve for exceptional machine control and precise movement, enabling faster work cycles and improved fuel economy. Additionally, our CLS Load Sense Sectional Mobile valve is highly configurable, giving designers a high-value option to maximize machine efficiency by coordinating flow demands with load sense pumps to provide power on demand and minimize engine energy requirements.
Our new steer-by-wire technology also offers an electric steering solution for lift cabins, enabling compact electronic control systems, customization of the steering feel and reduced noise levels. Steer-by-wire provides predictable handling and reli­able performance, as well as the benefits of PLD-level safety. In addition, our approach to steer-by-wire is also flexible and modular. This enables easier integration into your existing systems—letting you meet new steering market demands more quickly.
Our XCEL 45 steering unit is designed for mid-flow and mid-pressure applications and is a particularly cost-effective solution for construction applications.
For hydrostatic drives, our Series 2 closed loop heavy duty pumps enable high reliability with a breadth of energy saving control options, while also offering excellent control, responsiveness and efficient power density. Our new X70 closed circuit piston pump is perfect for the hydrostatic drives in smaller machines, offering excellent responsiveness, hysteresis close to zero and efficient power density in a small package. The X70 comes with electronic control options and our ready-to-use Pro-FX library programs; Automotive Drive Control and Dual Path Programming makes it easy to use this pump in even existing designs.
Our Synflex thermoplastic hoses can also be a great alternative to traditional rubber hoses in the work cycle, as they offer a much longer lifespan, less downtime and reduced weight for greater fuel efficiency.
Our X20 open circuit pumps with the new hydro mechanical torque control maximizes the use of engine power. This makes it possible to downsize the engines in your machines, reducing telehandler fuel consumption.
Concrete mixing & pumping
---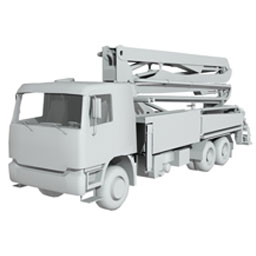 Machines outfitted with concrete pumps face harsh and demanding environments, and manufacturers need concrete pumping hoses and assemblies to perform in spite of these tough conditions.
Eaton hydraulic valve solutions address crucial requirements for load safety and stable boom operations in concrete mixing and pumping machines. Our CMA Advanced Mobile valves solve pressing challenges like boom stability to enhance machine performance and effectiveness dramatically. Eaton concrete EHK007 hoses deliver outstanding performance, reliably withstanding highly abrasive concrete and offering flexible bending features for ease of concrete delivery.
Our X20 open circuit piston pumps with Electronic Displacement Control (EDC) and proportional pressure control (inverse) also address the need for continuous pump or drum movement, while ensuring safe and stable operations if there's an electrical failure on the field.
Our WALFORM-SR tube connector support ring solution for thin-walled tubes is designed for applications where thicker tubes were historically necessary. This enables the weight and size of concrete pumps to be reduced, in turn lowering energy consumption and enabling greater fuel savings. Our cabin air-conditioning hose (EC007 hose C-type) also offers increased flexibility, kink resistance and zero permeation, which decreases maintenance demands and yields environmental benefits.
Our Omnex radio control unit can enable even greater productivity, supporting solo and even more precise operations and the TRF system is remote asset monitoring. Our HFX and Pro-FX software libraries also allow you to use preprogrammed drum cycles with ease, or develop your own customized cycles.
Drilling machines
---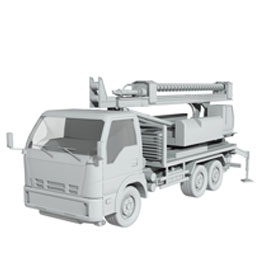 Drilling operators demand machines that are safe, productive and durable. Eaton hydraulic pump and valve solutions meet crucial requirements for outstanding control, precise drilling boom operations and the ability to work continuously.
Our intelligent CMA Advanced Mobile valves deliver exceptional control over the drill head, hydraulic hammer, main feed cylinder, mast slide and lift functions—dramatically enhancing machine performance and effectiveness. Thanks to our two-speed, low-speed, high-torque HP30 motors, we can also enable exceptional torque efficiency at start-up, while reducing parasitic heat build-up—improving machine efficiency and reducing fuel consumption. Our Two-Stage Overcenter Valves provide initial counterbalance pressure which reduces as the pilot pressure increases, allowing the cylinder to create full design force with high pilot pressure.
Our X20 open circuit piston pump with Electronic Displacement Control (EDC) also addresses specific needs like continuous pump or drum movement and heavy loads, ensuring safe and stable operations in the event of an electrical failure in the field.
Additionally, our EC850 high-pressure and EC600 extra-flexibility spiral hoses, part of the Aeroquip triple crown portfolio, offer a high-pressure limit, greater flexibility and excellent abrasion resistance. This increases machine reliability and safety, reducing the need for maintenance of the mobile hydrostatic drive, direct drive steering and other system applications that demand extremely high pressures.